Cango Wins China Automobile Dealers Association's Digital Transformation Award
The China Automobile Dealers Association hosted its Industry Convention & Summit 2022 online this year, from December 14th through 16th. Cango was honored to receive the "2022 Outstanding Member of the China Automobile Dealers Association - Digital Transformation Award" for its innovative practices and outstanding performance in the field of auto transactions.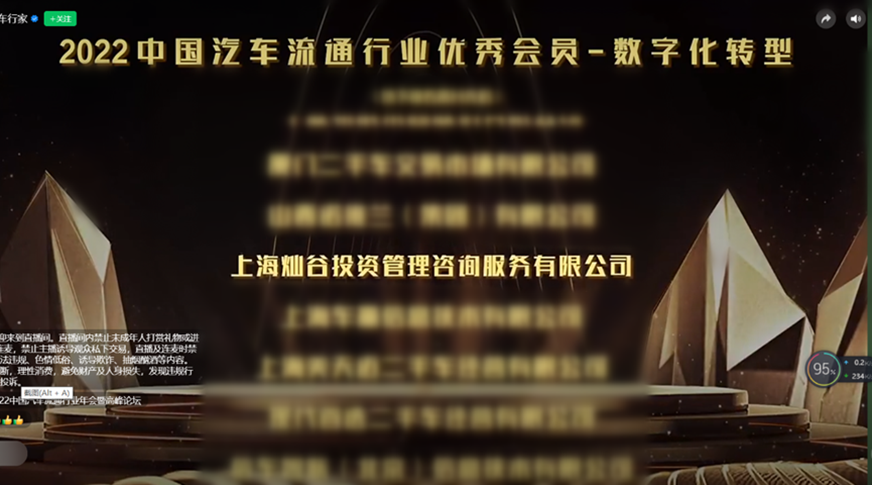 Leveraging over 10 years' experience and operating history as well as its competitive advantages in technological innovation and big data, Cango has established an automotive supply chain ecosystem and developed a matrix of products centering on customer needs for auto transactions, auto financing and after-market services, creating value for all participants along the automotive industry chain.
Since the beginning of this year, Cango has implemented a dual-platform strategy covering both the new and used car markets, thus establishing a well-received car purchase service platform that empowers upstream and downstream partners and dealers through its productized services, making car purchases simple and enjoyable.
Moving forward, Cango will continue to accelerate its digitalization process and advance service productization driven by big data and technological innovation. With these efforts, Cango aims to further improve transaction security and efficiency to provide dealers and consumers with a simple and enjoyable purchase process.