Strategic Cooperation Framework Agreement Signed between Cango's Subsidiary Fushun Insurance and Guoren P&C
On April 7th, 2021, Fushun Insurance Co., Ltd. ("Fushun") and Guoren P&C Co., Ltd. ( "Guoren P&C") signed a strategic cooperation agreement at Cango's headquarters in Shanghai. Under the agreement, the two parties will strengthen cooperation in areas including insurance product research and development, channel expansion, automobile big data, internet marketing, Internet of Vehicles, insurance product sales and sales model innovation. The goal is to drive the two parties' long-term business development through resource sharing and complementary strengths and to better service insurance account holders and the insured.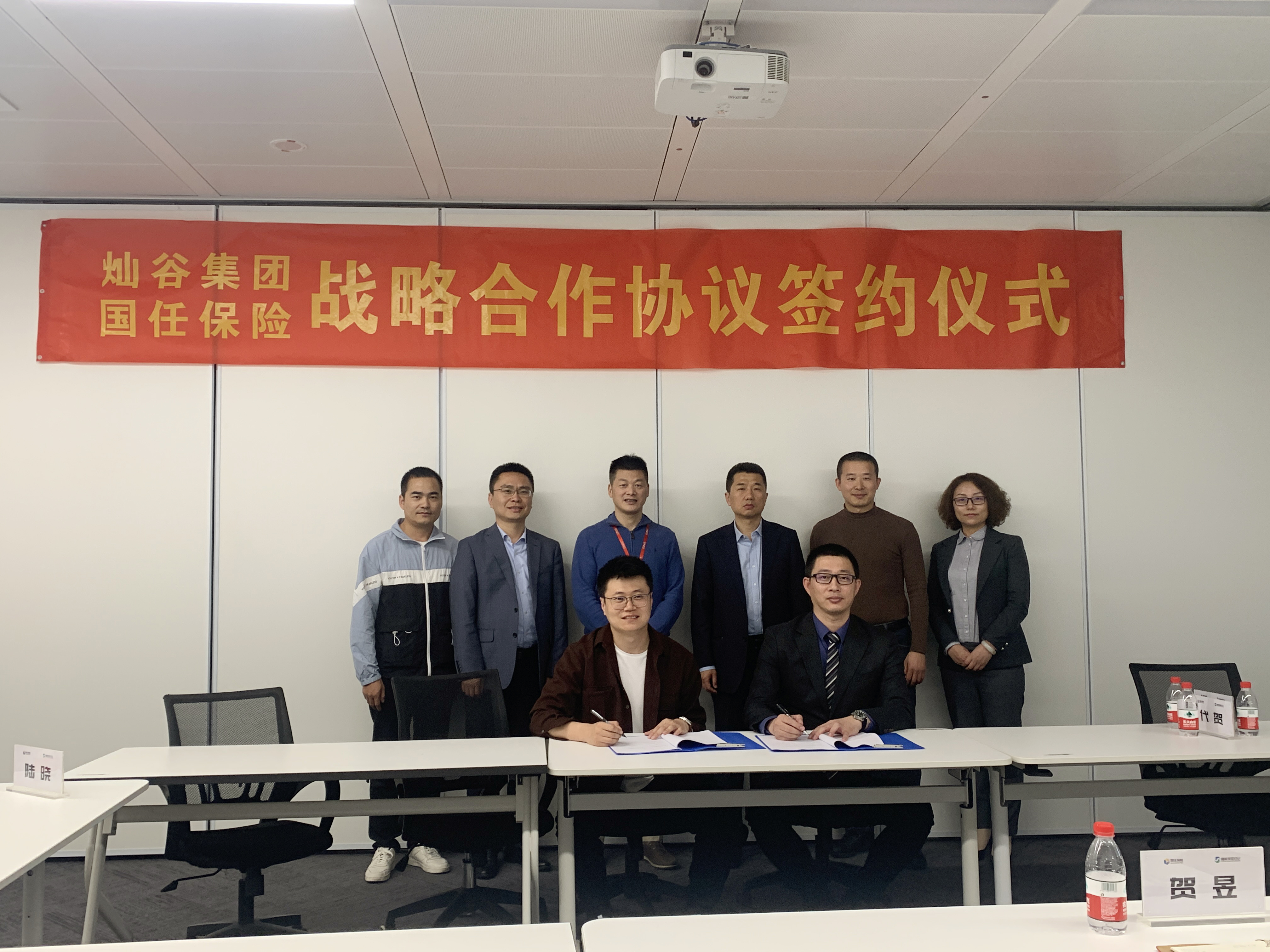 Moreover, Fushun will fully leverage its professional strengths in risk management, and through product innovation, fast and convenient claim filing, premium services, marketing incentives, insurance training, information docking and supervision mechanisms, it will strive to provide customers of Guoren P&C with high-quality insurance services and experience.
At the signing ceremony held today, Fushun Chairman He Yu offered the leaders of Guoren P&C an overview of parent company Cango Group's businesses, and briefed them on the development of insurance and auto aftermarket which are two of the key businesses of Cango Group. In particular, he mentioned the establishment of an insurance direct sales team, which Cango had been expediting since the middle of last year. As of today, the team has successfully covered all major cities across the nation and become an effective player in enhancing the insurance business conversion rate.
He Yu stated, "The insurance business provided by Fushun revolves around the auto transaction scene, nurtures user attachment, helps build a brand new industry ecology of 'people, cars, life,' and aims at meeting the actual business needs of various partners on the industry chain so as to deliver real benefits to the consumers. The alliance with Guoren P&C, which is an equally strong partner, will focus on offering the consumers even higher-quality services while helping further standardize the market."
Dai He, GM of Auto Dealer Channel Business at Guoren P&C, said, "Technology is enabling insurance and everything is being moved online. Through the signing of the strategic cooperation agreement, we hope to take advantage of Fushun's strengths in big data and the internet to support our own IT and marketing planning. At the same time, because of Fushun's expertise in providing insurance services to new energy OEMs, our two parties will explore opportunities for cooperation in the NEV field."
Formerly known as Cinda P&C, Guoren P&C was an insurance company established in Beijing in August 2009 with approval from the insurance regulatory authorities. It conducts business nationwide with current registered capital of 4.007 billion yuan. Enjoying the dual geographical advantages of Guangdong-Hong Kong-Macao Greater Bay Area and Pioneer Demonstration Zone of Socialism with Chinese Characteristics, the company has adopted "deepening reform, innovation and transformation, and value development" as its core business philosophy, and established a customer-centric and data- and technology-driven operating model offering open and shared platforms. As a result, it has been continuously driving its high-quality and sustainable development and gradually become a digitalized and technology-based modern property insurance company with core competitiveness.
A subsidiary of the US-listed Cango Group (NYSE: CANG), Fushun is an internet innovative enterprise licensed for insurance brokerage. Benefiting from its parent company Cango Group's resources including a nationwide network of 50,000 auto dealers and more than 1.7 million auto loan customers, Fushun is fully integrated into a vehicle's entire life cycle from purchase to use to replacement. Starting with the demand scenario, it recommends to users a wide range of high-quality insurance purchase channels covering diversified insurance types such as auto insurance, non-auto insurance and health insurance, and designates special associates to provide professional follow-up services. As of now, Fushun has established partnerships with more than twenty large- and medium-sized insurance companies across the nation, and Cango Group's latest financial report showed revenue of 240 million yuan from its insurance-based auto aftermarket services business for year 2020, which accounted for 11.8% of the group's total revenue for that year.