Cango Haoche APP Releases Four New Functions to Improve User Experience
During the Mid-Autumn Festival and National Day holiday, the auto market entered its peak sales season, known as Golden September and Silver October. The industry was bustling with activity as many automotive manufactures unveiled their new models, coupled with discounts and car subsidies. As dealers prepared for the year-end sales sprint, the Company launched four new functions in its "Cango Haoche" APP to better support dealers in achieving their goals in 2022's "closing battle."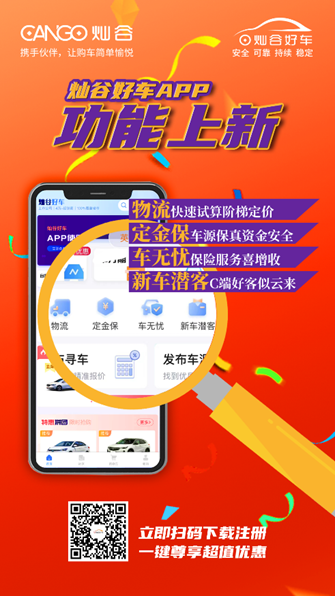 New function 1: Standardized Logistics Pricing Function
In addition to the existing logistics service of "Cango Haoche" APP, the newly launched pricing function provides a fixed ladder pricing model based on various factors such as distance, FTL or LTL, and multi-car transporters/single car transporters etc. Dealers only need to input their requirements, and "Cango Haoche" can do a quick preliminary calculation to improve efficiency.

New function 2: Deposit Guarantee (Ding Jin Bao)
When dealers initiate a transaction on the "Cango Haoche" APP, the downstream dealer pays a trading deposit to the upstream dealer. The deposit guarantee allows the "Cango Haoche" platform to retain custody of the funds until the transaction is consummated to ensure the vehicle source's authenticity and the safety of the funds.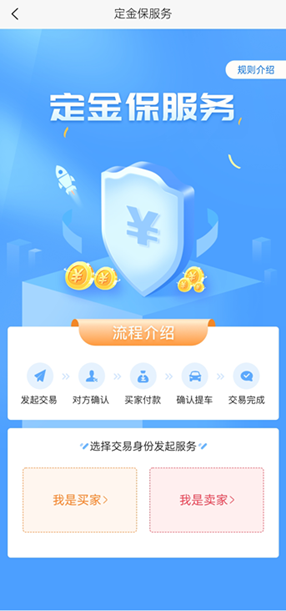 New function 3: Hassle-Free Vehicle Replacement and Maintenance service (Che Wu You)
Our hassle-free vehicle replacement and maintenance service expands dealers' cross-selling opportunities with new product offerings including car replacement and maintenance services packages.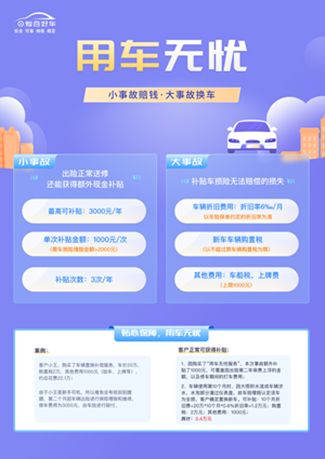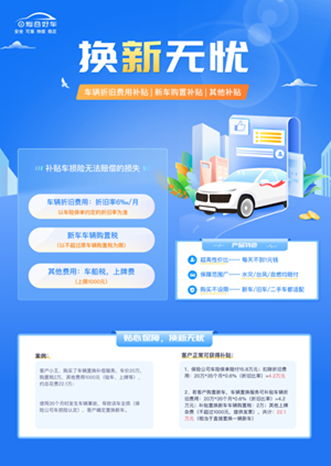 New function 4: Customer Leads Generation Service (Xinche Qianke)
This upgrade provides dealers with potential C-end customer leads, making "Cango Haoche" a powerful supplementary customer acquisition channel.
"Cango Haoche" is a one-stop B2B transaction service platform for dealers in China, providing safe, reliable, sustainable and stable full-link professional services including vehicle sourcing, capital financing, insurance, warehousing and logistics throughout the auto industry value chain. Leveraging Cango's diversified products and services as well as its profound expertise in lower-tier markets, "Cango Haoche" has become dealers' most reliable partner on their journey to growth with its cross-system, "all-in-one" platform and effective pain point solutions.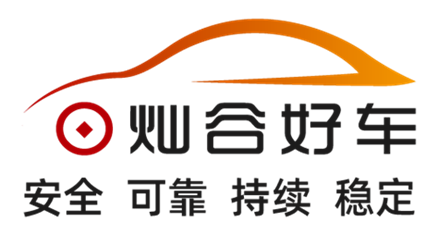 Driven by a series of stimulus policies such as the vehicle purchase tax reduction, which have effectively unlocked vitality throughout China's auto market, industry researchers expect the market to maintain its growth momentum in the fourth quarter. As a close partner focused on dealers' needs, Cango will continue to enrich our pipeline with more functions and services in "Cango Haoche" APP. We expect to release additional new services, including auto insurance and transaction facilitation on December, further empowering our dealers to achieve success.