Cango Ranks among "2020 China's Top 10 Innovators in Auto Marketplaces, Platforms and Services"
On November 27th, 2020, the 2020 Global Technology Mobility Summit---Shanghai Forum, sponsored by EqualOcean and EqualOcean Auto, was successfully held in Shanghai. The forum was themed on "envisioning a new decade", and at the forum, recipients of the Global Technology Mobility Industry Awards were announced. By dint of its stable performance and constant innovation in the auto finance and service field, Cango was named one of "2020 China's Top 10 Innovators in Auto Marketplaces, Platforms and Services".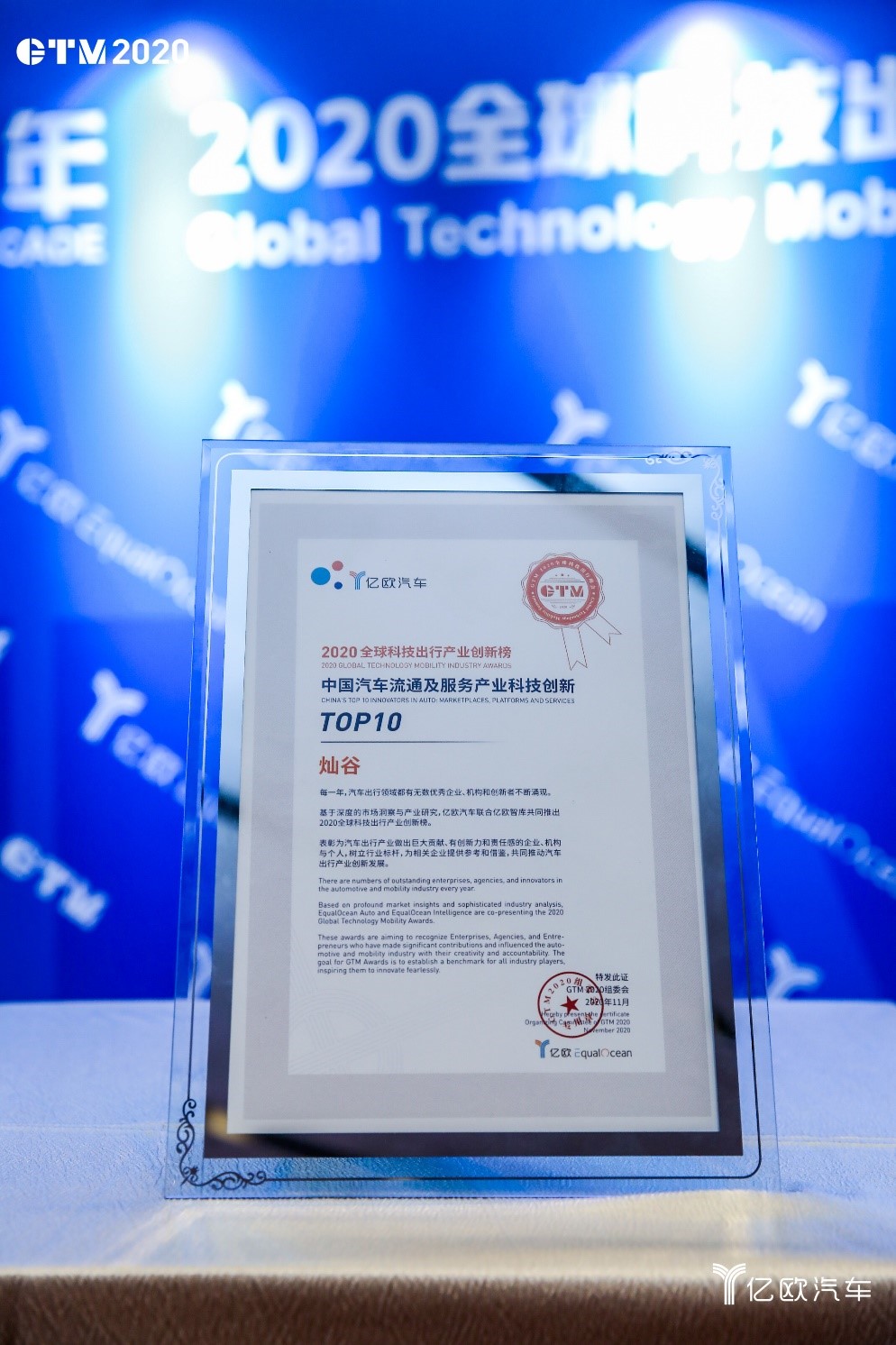 It has been reported that all of the Top 10 winners were selected by EqualOcean Auto after identifying and researching companies engaged in scientific and technological innovation in China's auto circulation and service field in 2020.
Cango was established in 2010. Its founders and management are trailblazers and leaders in China's technology-driven auto financial services field. Cango is headquartered in Shanghai and its business covers the entire country. Big data and technological innovation being its core driving force, Cango has always dedicated itself to providing customers with secure, professional, highly efficient and technology-driven auto financial services. It is also committed to metamorphosing from an auto financial service provider to a new auto retail platform, and by offering consumers simple and pleasant auto purchase experience, it is building itself into consumers' No. 1 choice of auto purchase service platform.
By setting up a new auto retail platform driven by technology and data, Cango has completed deployment in three major fields, which are auto loan facilitation, auto transaction facilitation and auto aftermarket services. Through technology-driven financial enablement and closed-loop services, Cango is reshaping the person-goods-place relationship in auto transaction.
This year marks the 10th anniversary of Cango's establishment. For the past decade, Cango has been diligently developing the lower-tier markets and playing the role of the "liaison", committed as it is to creating value for all participants on the auto circulation value chain and providing consumers with convenient, secure and innovative auto financial and transaction services. As of now, Cango has served a total of more than 1.5 million car buyers, thanks to its collaboration with more than a dozen large- and medium-sized commercial banks including the Industrial and Commercial Bank of China, WeBank, Bank of Shanghai and MYbank, more than a dozen insurance institutions including China Pacific Insurance (Group) Co., Ltd. and ZA Insure, OEMs of gasoline-powered auto brands as well as high-tech and new-energy brands, and close to 50,000 physical dealerships nationwide.
Last week, Cango released its financial report for the third quarter of 2020. The report showed that for this quarter, Cango realized total revenue of RMB 435 million, which was a year-over-year increase of 23.8%. It also realized an operating profit of RMB 135 million, which was a year-over-year increase of 50% and quarter-over-quarter increase of over 100%. Taking into account the large amount of investment income in fair value changes brought about by investing in ideal cars, Cango realized net profit of nearly RMB 1.8 billion for this quarter, thus exceeding market expectations by a liberal margin.
Cango's main businesses have all recorded strong growth for the third quarter of 2020. The auto loan facilitation business has added new loans totaling RMB 7.5 billion, which was a year-over-year increase of 30%. The auto aftermarket services business, the bulk of which is insurance facilitation, has brought in RMB 68.9 million, accounting for 15.8% of the total revenue. And the auto transaction business has contributed significantly to this quarter's total revenue as well, to the extent of RMB 70.36 million.
According to Cango's CEO Lin Jiayuan, such a dazzling performance is the result of Cango's insistence on advancing its growth strategies, actively deploying new businesses and effectively expanding its business scale.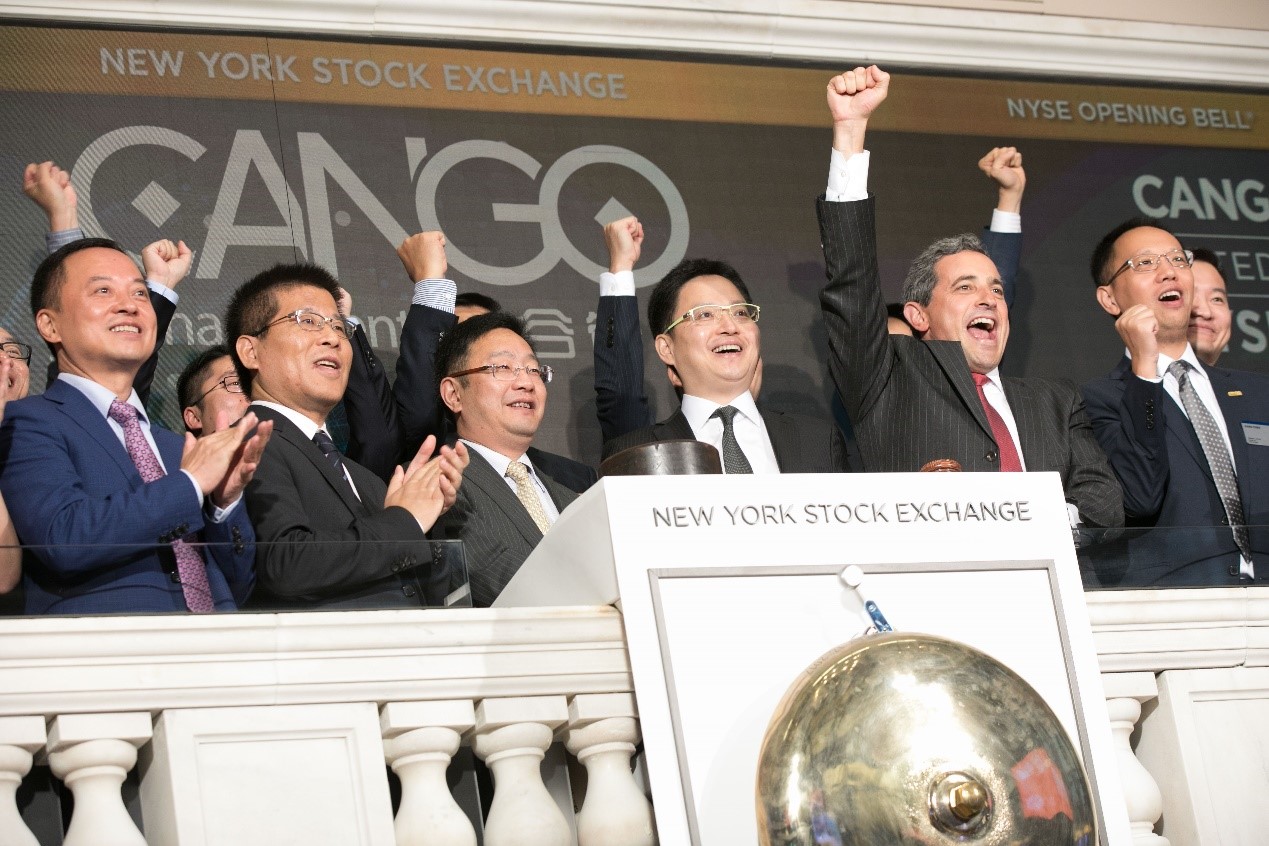 The 2020 Global Technology Mobility Awards were co-presented by EqualOcean Auto and EqualOcean Intelligence and based on profound market insights and sophisticated industry analyses. The auto and mobility industry welcomes an impressive number of outstanding companies, organizations and innovators every year. By discovering companies and persons with creativity and accountability that have made significant contribution to the auto and mobility industry, EqualOcean Auto hopes to establish an industry benchmark and provide relevant companies with references and success stories, so that all stakeholders can work together to drive the innovative development of the auto and mobility industry.