Cango Chairman Zhang Xiaojun at 2018 Warburg Pincus China Annual Meeting
On September 21, Mr. Zhang Xiaojun, Chairman of the Board of Cango, attended the 2018 Warburg Pincus China Annual Meeting held in Hong Kong as a guest speaker. Together with heads from other Warburg Pincus portfolio companies, Mr. Zhang joined a roundtable where he engaged in in-depth discussions on the current economic and business environment, big data, industry trends and other hot topics and shared his thoughts on creating the next generation of leading businesses in China.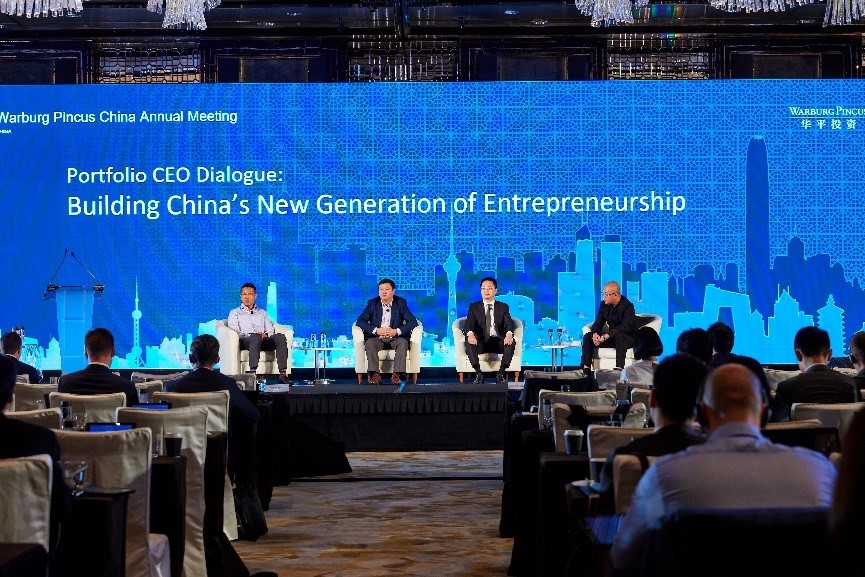 From left to right:
Mr. Wu Jian, AndAll CEO
Mr. Yao Junhong, founder and CEO of Souche
Mr. Zhang Xiaojun, Chairman of the Board of Cango
Mr. He Yifan, senior media representative
Mr. Zhang Xiaojun was of the opinion that with the Chinese economy shifting gear and industrial structure undergoing continuous change, how to seize opportunities is the key to a company's growth. As a leading automotive financial service platform, Cango effectively connects financial institutions with every link of the automobile commercial value chain. As the value of big data continues to be tapped, and drawing on the tremendous synergy with its strategic shareholders and partners including Warburg Pincus, Tencent, Taikang and Didi Chuxing, Cango is gradually transforming its business model from "finance-driven transactions" to "a data and finance-driven industrial chain."
Mr. Zhang Xiaojun also stated that in an era of dramatic changes in the business world, staying on the right strategic development track is the way for a company to grow steadily and continuously.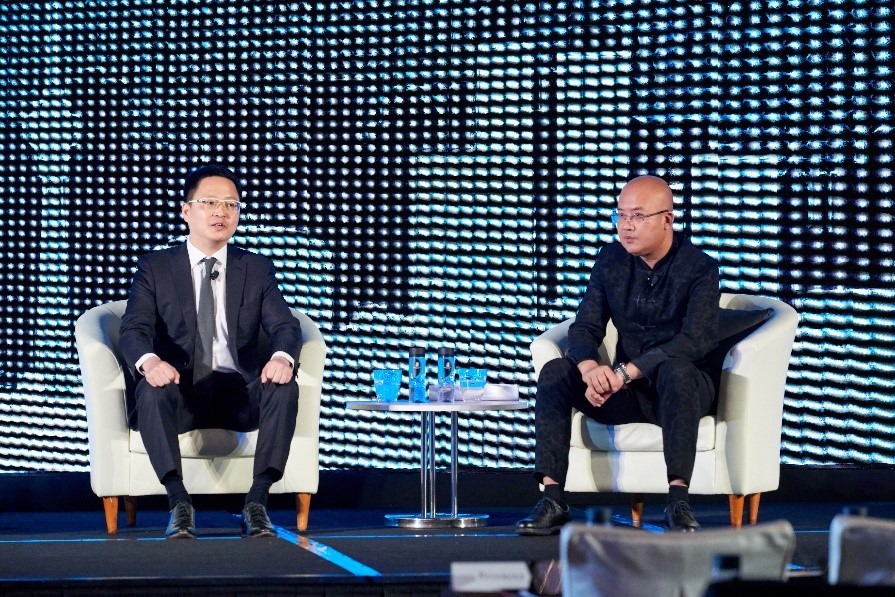 From left to right:
Mr. Zhang Xiaojun, Chairman of the Board of Cango
Mr. He Yifan, senior media representative