Cango Won Two Major 2018 China Auto Golden Engine Awards
On November 17, 2018, the "2018 China Automotive Finance Annual Conference and 2018 China Auto Golden Engine Awards Ceremony" was held in Guangzhou. Cango, a leading automotive finance and technology service platform, won the "2018 Best Automotive Finance Provider" award, and Mr. Zhang Xiaojun, Chairman of Cango, was named "2018 Outstanding Promoter of China Automotive Finance" in recognition of his acute industry insights and solid execution.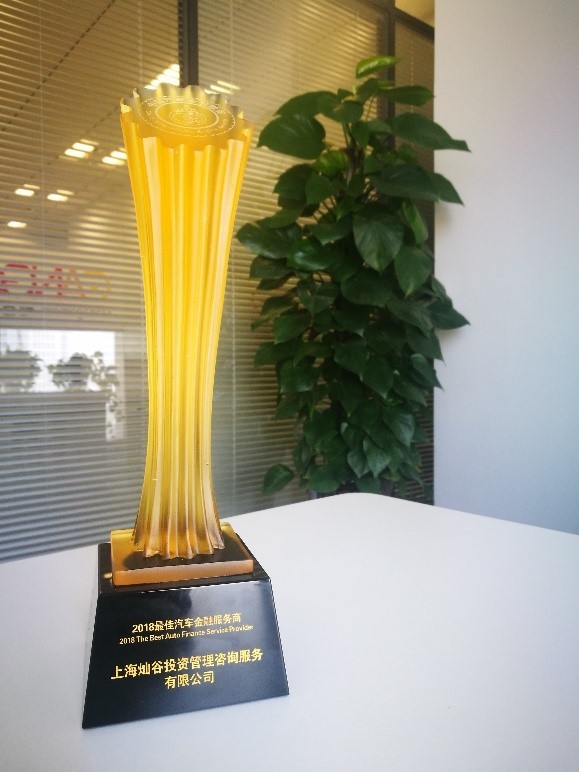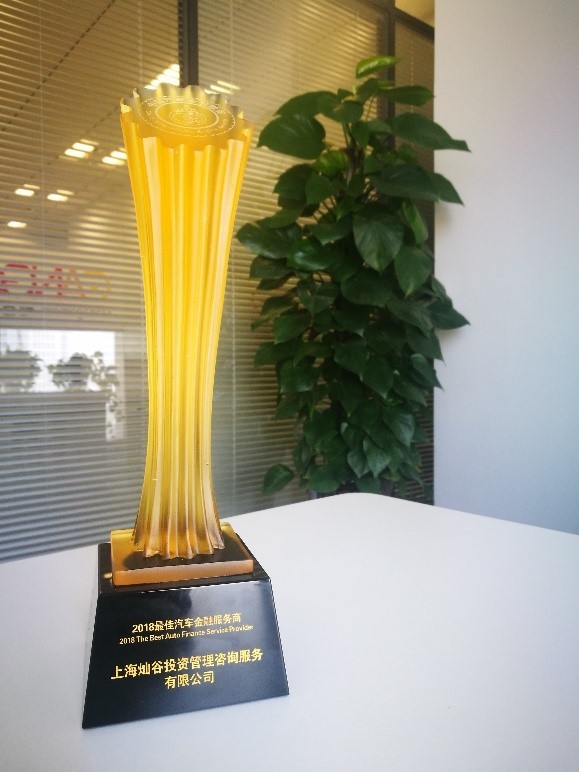 The first media outlet to cover the auto industry and automotive finance in depth, 21st Century Media launched the "China Auto Golden Engine Awards" in 2010. Since then, the awards have become the most influential and coveted awards in the industry.
At the conference, auto industry experts and executives from OEMs, dealer groups, automotive finance companies, banks, leasing companies, insurance companies, extended warranty companies, internet financial platforms and other companies together comprise the automotive finance industry chain gathered together and engaged in in-depth discussions on hot topics and development trends of automotive finance and car consumption.
Cango was founded in 2010 by a group of senior professionals who were the first in China to provide technology-based automotive financial services. It is headquartered in Shanghai, with a nation-wide service network. Cango has three major businesses, which are auto loan facilitation, auto transaction services and aftermarket services. Driven by big data and technological innovation, it is dedicated to providing customers with safe, professional, highly efficient and technology-based auto financial services. On July 26th of this year, Cango was listed on the New York Stock Exchange.
For the eight years since its establishment, Cango has always maintained a low-key, practical approach in market development to increase the access of automotive finance. Winning the annual "Best Automotive Finance Provider" award and "Outstanding Promoter of China Automotive Finance" award this time was an endorsement of Cango's efforts in promoting inclusive finance and continuously enhancing technological capabilities for automotive finance.
Cango has foreseen, and is well prepared for, challenges such as the declining growth rate of the macro economy and the downward pressure on the entire auto industry. Since 2018, it has been continuously strengthening its own platforms and expanding its dealer network. As of the end of June, Cango had established relationships with more than 40,000 dealers in 353 provinces and cities in China, thus forming the broadest network in the nation. To further enhance dealer attachment, in May of this year, it launched its own SaaS-based management system and started providing supply chain finance solutions. During the first half of 2018, Cango further raised the ratio of company-managed business in its dealer management model so as to better serve and support the dealers' daily operation, more accurately predict their operational needs, more proactively facilitate auto transactions, and more effectively tap cross-selling opportunities.
At the same time, Cango is further diversifying its revenues by expanding aftermarket services centering on insurance sales. In July of this year, it established strategic partnerships with ICBC and Didi Chuxing, so that these powerhouses, with their solid core businesses and sales networks, can work together to continue to enable the entire auto industry chain.
Just like Mr. Zhang Xiaojun, Chairman of Cango, said, Cango was founded with the intention of delivering financial services to consumers through better and more efficient channels. Moving forward, Cango will continue to utilize data and technologies to reshape auto and mobility services with the focus on helping consumers own the desired cars earlier and more conveniently.