Cango joins Chunhui Children Foundation's E.G.G Walkathon to Raise Funds for Children
On May 11, over 703 teams and 4,000 volunteers took part in the E.G.G Walkathon, held in Shanghai. As of 1700h on May 11, the event raised a total of RMB 8.34 million. Cango was represented by a team of six, raising funds to help underprivileged children through action.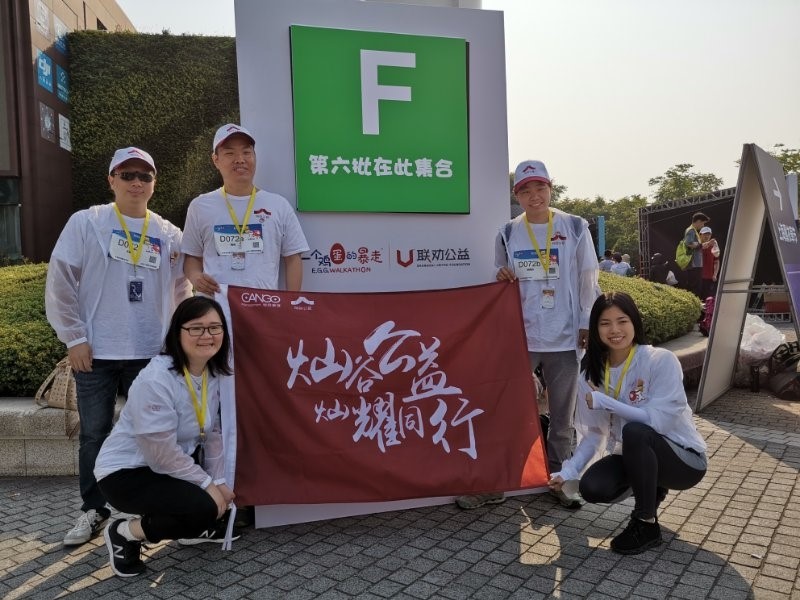 Cango's E.G.G team at the start line
The E.G.G Walkathon is a charity walkathon organized by the Shanghai United Foundation. Participants cover a distance of 50 km by foot within 12 hours, and canvas for donation in all kinds of creative ways through their personal network, accomplishing a personal challenge in both charitable fundraising as well as physical achievement. Through physical exertion, participants take action for charity and also appeal to more people to contribute to the healthy growth of children of ages 0-18 years, and promote more equitable development. Now in its ninth year, the event kicked off at Shanghai Disneyland, finishing at the HBC 1862 Shipyard by the riverside at Binjing Avenue, passing Kangqiao, Zhangjiang, Jinqiao, and other checkpoints along its 50km course.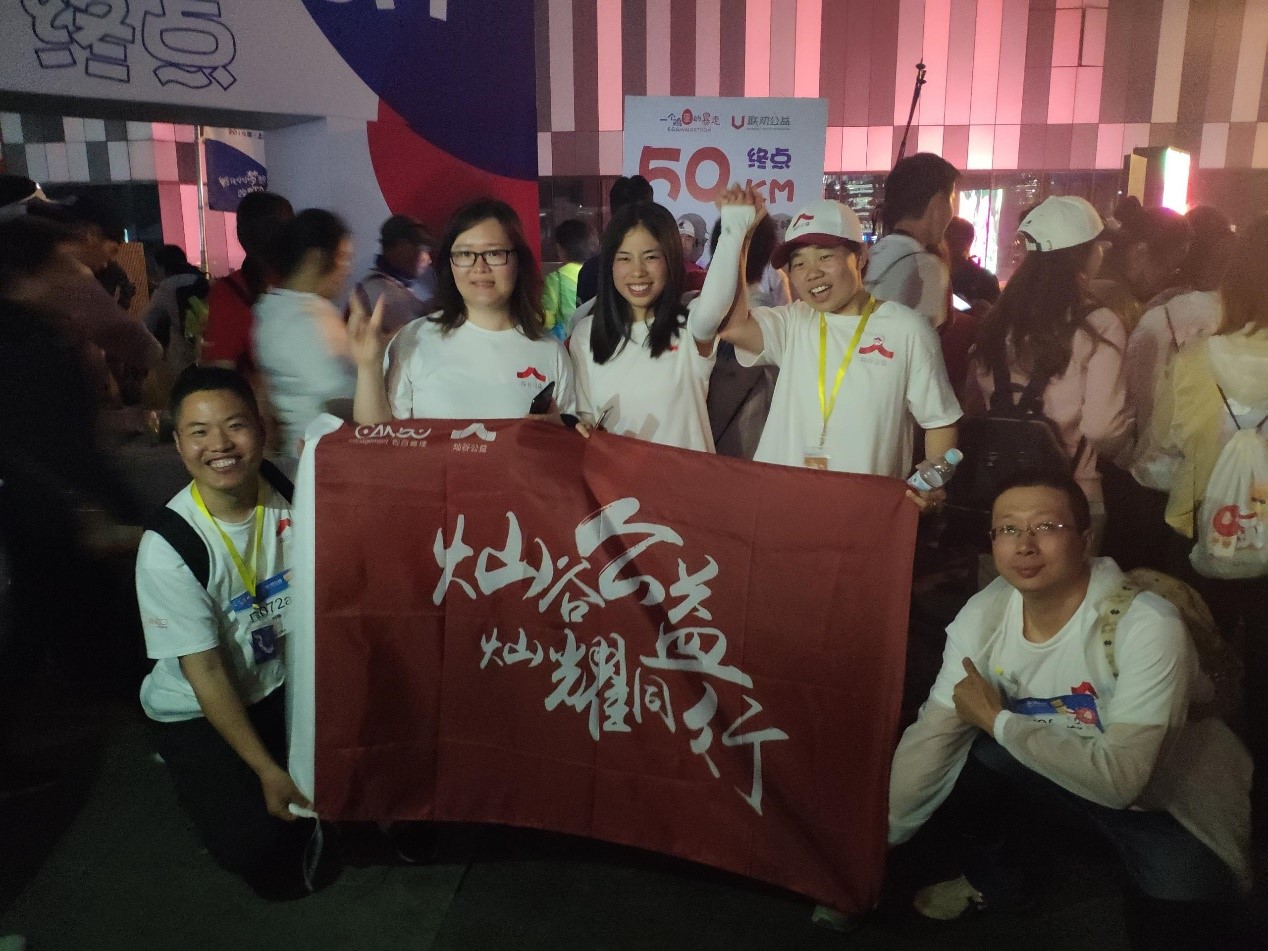 The Cango team at the finish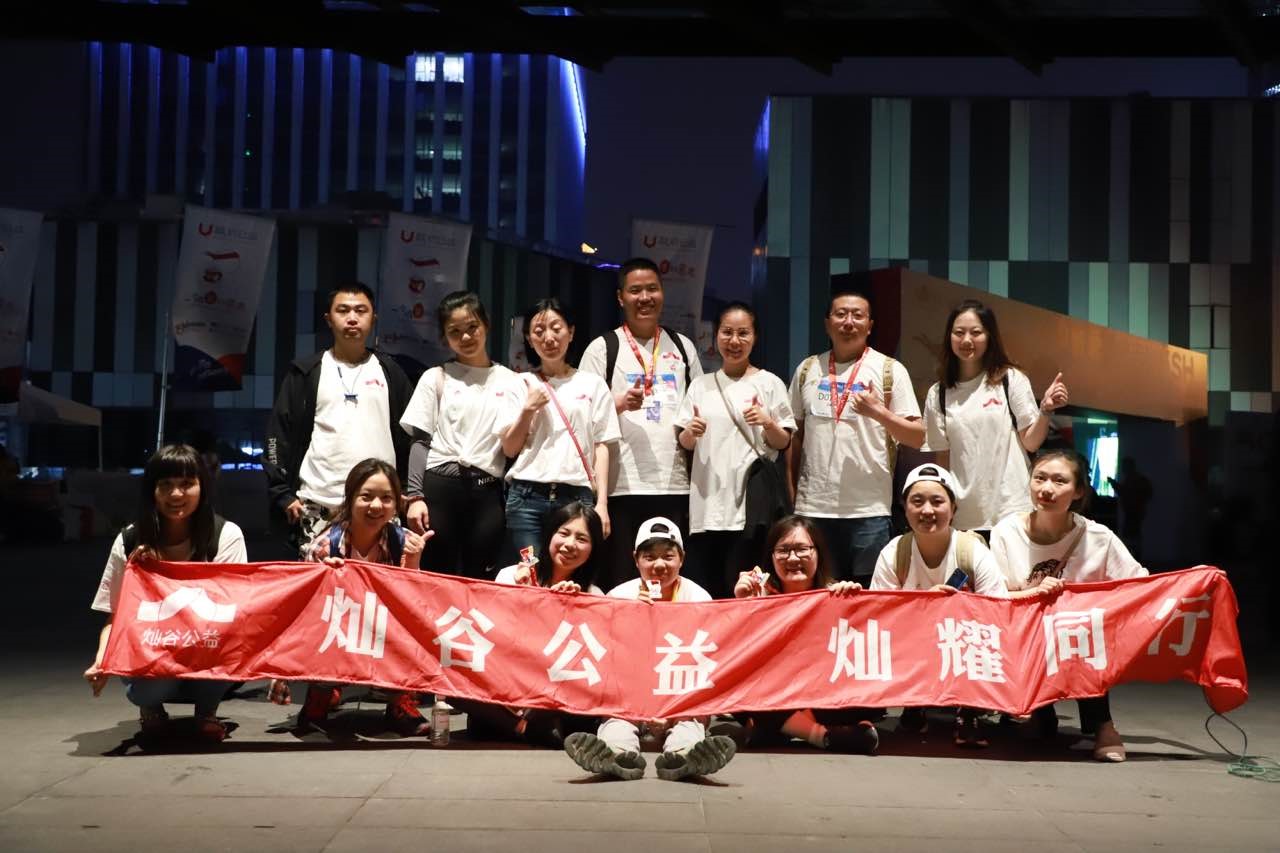 The Cango team with their support group at the finish line
The six volunteers of the Cango team overcame searing temperatures and extreme exertion to complete the course, sending out a clear message with their physical efforts to raise awareness charity for children, while raising funds. They raised a total of more than RMB 10,000 on the day, coming in fourth on the table for most funds raised in 24 hours. As of the end of May 11, Cango's team raised more than RMB 24,000 for the E.G.G Walkathon.